Robertson sharp, walk-on shines as White team wins ||
ELLENSBURG, Wash. — Near the top of Blaine Bennett's wish list for Central Washington's spring football camp was the emergence of one or more consistent wide receivers.
Ladies and gentlemen, meet Greg Logan.
Not to say that the redshirt sophomore will be the next Johnny Spevak or Brian Potucek, or that others among CWU's receivers will not excel next season.
But Logan, a walk-on from Graham-Kapowsin, was among the most impressive performers Saturday in CWU's annual Crimson-White game in Tomlinson Stadium.
The 5-foot-10, 175-pounder, playing on the first offensive unit, caught four passes including a 37-yard scoring strike as the White team — consisting primarily of the No. 1 offense and No. 2 defense — prevailed, 13-10.
"We had a lot of receivers make plays today," Bennett said. "Greg Logan made two or three nice catches, Anthony Spain had a nice day and Leon LaDeaux made some plays."
But while Spain and LaDeaux were mainstays on last year's squad, Logan had quite literally been under the radar.
His most prominent play came midway through the second half, when on third and 20 from the Crimson 37 yard line, Ryan Robertson connected with Logan on an over-the-middle route. After catching the ball in traffic at about the 10, he spun through multiple defenders and scored.
Asked if his outing would mean upward movement on the depth chart, Logan said, "I hope so. We have a lot of receivers who can make plays on this team, but we also have some sets with five wideouts. So I hope I can get on the field and get some chances, because I think our team's going to be really good."
Robertson, the incumbent starting quarterback who's coming off a severe hip injury from last year, hit 9 of 14 passes for 150 yards and two TDs. His first score came on a 53-yard flea-flicker to Dalton Thomas.
"Best I've felt in a long time," the redshirt senior said. "Our O-line is solid, our running backs ran hard and our receivers made plays. I'm just excited about the season."
Among the newcomers to make an impression was junior quarterback Jeff Nelson, a transfer from Sierra College in California. The 6-3, 220-pounder hit 6 of 8 throws for 91 yards, including a perfect deep-sideline bomb to Stevie Will that covered 66 yards for the game's final score.
Defensive standouts included Kittitas High graduate Louie Bruketta, a senior linebacker with two tackles, and East Valley's Cody Nickoloff, a redshirt freshman linebacker who had one stop for a two-yard loss.
The day was marred, however, by a fight between offensive lineman Jon Murbach and defensive lineman Jarrel Johnson. After cooler heads prevailed, with the clock winding down, Bennett decided to call it good.
"You never like to see guys get in little scuffle like that," Bennett said, "but overall I'm very pleased with today and the way our spring went overall. We got a lot of things done."
CWU, coming off a 4-6 year, convenes on Aug. 8 for early drills and opens the 2012 season Sept. 1 at Texas A&M-Kingsville.
White 0 7 6 0 — 13
Crimson 0 3 7 0 — 10
White — Dalton Thomas 53 pass from Ryan Robertson (Sean Davis kick).
Crimson — FG, Josef Kistler 35.
White — Greg Logan 37 pass from Robertson (kick blocked).
Crimson — Stevie Will 66 pass from Jeff Nelson (Kistler kick).
INDIVIDUAL STATISTICS
RUSHING — White: Ishmael Stinson 9-43, Louis Davis 7-31, Colin Walsh 1-5, Sean Davis 1-(minus 11), Robertson 4-(minus 19). Crimson: Randall Gordon 4-16, Bryce Davis 5-15, Devon Davis 2-2, T.J. Early 1-(minus 5), Darius Banks 3-(minus 12).
PASSING — White: Robertson 9-14-0-150, Walsh 3-8-1-26. Crimson: Nelson 6-8-0-91, Banks 1-6-1-8, Early 0-2-0.
RECEIVING — White: Logan 4-68, Anthony Spain 4-30, Dalton Thomas 1-53, Taylor McAllister 1-12, Leon LaDeaux 1-7, Davis 1-6. Crimson: Holden Rethwill 3-12, Jerid Ronquillo 2-14, Will 1-66, Bryce Davis 1-7.
Selah senior Lindemann has been a fixture since he was a freshman, now he's hoping to lead the Vikings back to the state final four ||
SELAH, Wash. — Kurt Lindemann dug in for a crucial at bat, issuing subtle reminders to himself.
Be patient. Stay back. Work the count.
Like all good hitters Lindemann put his thoughts into action, getting a 3-2 fastball over the heart of the plate and driving it for a two-run double in a 9-6 Selah win over Ellensburg.
This, however, was not your rudimentary hitting lesson.
For one thing, Lindemann's predecessor in the Vikings lineup, Justin Windsor, had been intentionally walked.
For another, Lindemann was a freshman.
"Justin's a great hitter," he acknowledged afterward before adding with a bit of a smile, "but that did make me a little bit mad."
And in the grand scheme of things, perhaps a little bit better.
It's a mentality Lindemann has maintained through a stellar career now in its fourth varsity season, and one coach Mike Archer had noticed early on.
Few freshmen, after all, play regularly in one of the state's most successful prep baseball programs — Archer said "maybe five" have done so since 1990.
"Kurt could hit," the coach said. "He was a good hitter even back then, and we knew he could help us as a freshmen. Most of the others who'd played for us as ninth graders had filled in or taken over for someone who'd gotten hurt. Lindy stepped in and took over."
Lindemann finished second as a freshman to Jake Fife for Selah's Big Stick Award, which goes to the hitter with the highest batting average. He won it the next two years and this season, as the surging CWAC district champion Viks prepare for Class 2A regional play Saturday at Cheney, and yet another state berth, Lindemann is in a neck-and-neck duel with sophomore Fabian Gutierrez for a third such trophy.
The left-handed hitting outfielder is batting .513 — Gutierrez is at .519 — with a team-high four homers and 27 runs batted in. Lindemann's RBI total is second on the squad to Gutierrez's 28, and he also has a team-high 11 doubles and four triples.
Also, in 76 at-bats, Lindemann has struck out just five times.
And while he could be accurately described as a tough out, Lindemann could also be considered as someone who talks softly but swings a productive stick.
"Kurt's not especially vocal — he never says much," Archer said. "But he does lead by example. He runs everywhere he goes and he practices hard every single day."
Said Lindemann, "I try to hustle, always, and I don't talk too much. When I do, I make sure it's important."
Leading also includes listening, and in that regard Archer said substantial improvement has been made. As good as Lindemann was as a freshman — he's made the all-CWAC first team as an outfielder four straight years — he's better now.
"He did some things that were just natural for a hitter, but also he's bought into the things we've taught him and he's made a lot of adjustments," Archer said. "If we're playing someone who's throwing 87 (miles an hour), for example, and then they come in with someone throwing 77, Kurt will adjust to that in one at-bat instead of two or three."
Even though hitting coach Mick Jansen, when asked for his contributions, laughed and said, "I tell him, 'Go up and hit, Kurt.' I just stay out of his way."
There is also he matter of doing what's best for the team, and Archer said Lindemann has excelled in that realm, too.
"We don't ask him to bunt much because he's such a good hitter, but he can and will if the situation calls for it," Archer said. "Defensively he's gotten better, too. He gets a good jump on the ball, has a good first step and his arm has gotten progressively better."
So if the season has been somewhat unusual for Selah — the Vikings were 13-5 and finished as the CWAC's No. 4 seed before winning district last weekend — it hasn't for Lindemann.
And his goal of reaching another final four, which Selah did during his freshman and sophomore years, remains intact.
Lindemann's next stop? Bellevue Community College and a program that's presently ranked No. 1 in the NWAACC and is 33-8 this season.
"It's gone by fast," he said of his Vikings career. "What I'll remember most is probably just my teammates, a really good group of guys to go out to practice with every day. And we've had a lot of fun coaches and teachers."
All of whom have no doubt had fun coaching and teaching Kurt Lindemann.
• Roger Underwood's Under the Radar blog is at sportsyakima.com He can be reached at 509-577-7694 or [email protected].
Kurt Lindemann
Height: 6-2
Weight: 180
Bats: Left.
Throws: Right.
Career statistics
Year BA 2Bs HR RBI
2009 .468 12 0 39
2010 .442 8 6 38
2011 .492 10 2 35
2012 .513 11 4 27
Annual game set for Saturday ||
YAKIMA, Wash. — It has not been an especially warm spring in the Kittitas Valley, and Blaine Bennett is cool with that.
All the better to evaluate Central Washington's spring football season, which concludes with Saturday's noon spring game at Tomlinson Stadium.
The Wildcats will be divided into crimson and white teams, head coach Bennett said, with one squad comprised primarily of the first-team offense and the second-team defense and the other featuring the No. 1 defense and No. 2 offense.
"We always try to have some fun with our spring game," Bennett said, "but we also try to keep it somewhat competitive. That's why we don't have a player draft. And we divide the staff equally, too."
Among the encouraging news Bennett reported was no serious injuries, and that quarterback Ryan Robertson has shown few ill effects from a dislocated hip suffered last Oct.15.
"Ryan has had a nice spring, and so has Darius Banks," Bennett said, referring to a junior transfer quarterback from Fullerton (Calif.) College. Robertson, who will be a redshirt senior when CWU convenes Aug. 8 for fall camp, remains the No. 1 QB, Bennett said.
Elsewhere, Bennett said tackle Donnie Johnson, ends Jerod Baker and Gabe Bruno (transfer from Butte, Calif. College) and linebackers Stan Langlow, Riley Wall and John Koopman have excelled on a defense that's being rebuilt under the tutelage of new coordinator Malik Roberson. True freshman Cedrique Chaney has impressed in the secondary, too.
Offensively, tackle Mike Nelson has played well along with true freshmen Nic Cooper at running back and Taylor McAllister at wide receiver.
"We're really pleased with a lot of our freshmen and sophomores," Bennett said, adding that consistent play from Central's receivers is still being sought.
The game will consist of 30-minute halves with a running clock, and Bennett said a camp for youth 5 to 14 years old will be held from 9:30-11:30 a.m. Cost is $10.
Admission will be donation of a non-perishable item to the FISH Community Food Bank.
Central's season starts Sept. 1 at Texas A&M-Kingsville.
Even though Yakima Valley will probably not win or share the East Region title after being swept in a Wednesday doubleheader at Big Bend, the Yaks will very likely host the region playoffs next Friday through Sunday (May 18-20).
Region champions typically host the four-team competition, in which the titlist is guaranteed an NWAACC Tournament berth and the other three teams play for one tourney spot.
But Columbia Basin, which leads YVCC by two games with two to play, will be unable to host postseason games, according to a Yaks official.
Yakima Valley, which entertains Walla Walla on Saturday for a 1 p.m. doubleheader that will end the regular season, probably needs at least one more win to secure second place and the right to host the playoffs.
The NWAACC Tournament is scheduled for May 24-28 at Longview.
NWAACC East standings: Columbia Basin 19-7, Yakima Valley 17-9, Treasure Valley 16-10, Walla Walla 16-10, Big Bend 13-13, Spokane 10-16, Wenatchee Valley 9-17, Blue Mountain 4-22.
Saturday's schedule: Walla Walla at Yakima Valley (2), 1 p.m.; Columbia Basin at Spokane (2); Big Bend at Treasure Valley (2); Wenatchee Valley at Blue Mountain (2) (END REGULAR SEASON).
FROM THE QUOTE FILE
"He hit a baseball. The Dude's on fire. What do you want me to say?"
— Tommy Hunter, Baltimore right-hander Thursday night, when asked if he'd made a good pitch to Josh Hamilton after Hamilton launched it for a 442-foot homer.
At the close of business Saturday, Yakima Valley held a one-game lead over Columbia Basin in the NWAACC's East Region baseball standings. Several days later, with neither team having played a game, they were tied.
How so?
The Hawks, it seems, got a forfeit win from Wenatchee Valley because the Knights had used an ineligible player. They'd used the same player in games against the Yaks, but YVCC had won those contests.
Yakima Valley and CBC each have four regular-season games left — YVCC with a doubleheader Wednesday at Big Bend and two at home Saturday against Walla Walla, and the Hawks with two at last-place Blue Mountain and two more at Spokane.
Should the Yaks and Hawks remain deadlocked, the first tiebreaker is head-to-head play and the teams split their regular-season series. The second tiebreaker is record versus the third-place finisher — Walla Walla, at this writing — and YVCC has a leg up since it hasn't lost to the Warriors while CBC has. But of course Yakima Valley and Walla Walla meet twice on Saturday.
If Treasure Valley overtakes the Warriors for the No. 3 spot and YVCC stays tied with CBC, the Hawks would then have the advantage.
The region's top seed gets the automatic NWAACC Tournament berth and the region's No. 1 seed in that event May 24-28 at Longview.
Stay tuned.
NWAACC EAST REGION STANDINGS,
REMAINING SCHEDULES
Standings (region, overall): Yakima Valley 17-7, 27-11; Columbia Basin 17-7, 23-17; Walla Walla 16-8, 27-13; Treasure Valley 14-10, 21-18; Big Bend 11-13, 22-14; Wenatchee Valley 9-15, 17-19; Spokane 8-16, 16-25; Blue Mountain 4-20, 9-31.
Wednesday's schedule: Yakima Valley at Big Bend (2); Columbia Basin at Wenatchee Valley (2); Treasure Valley at Walla Walla (2); Spokane at Blue Mountain (2).
Saturday's schedule: Walla Walla at Yakima Valley (2, 1 p.m.); Columbia Basin at Spokane (2); Big Bend at Treasure Valley (2); Wenatchee Valley at Blue Mountain.
END REGULAR SEASON
YAKIMA, Wash. — Tyler VonDracek's first reaction didn't have time to really register Saturday before the second kicked in.
"When I saw that the ball was going to drop, I was obviously excited," the Yakima Valley freshman said. "But then I saw the team rushing toward me and I thought, 'Oh, dogpile.'"
Which is what typically happens when a pinch hitter laces a shot into the right-center field gap for a game-winning hit — the first walkoff of VonDracek's life — in a 9-8 Yaks victory over Treasure Valley at Parker Field.
Making VonDracek's moment that much sweeter was that it came after Jake Fife's three-hitter in the first game of YVCC's East Region doubleheader, a 4-1 triumph that boosted the Yaks into sole possession of first place thanks to Columbia Basin's twinbill split with Big Bend.
Four regular-season games remain for Yakima Valley (17-7 region, 27-11 overall) — two Wednesday at Big Bend and two more at home next Saturday against Walla Walla.
After sharing the region championship last year, the Yaks are seeking an outright title that would assure them a second straight NWAACC Tournament berth.
Last year's appearance was the program's first since 2000.
"Just another day at the yard," a smiling coach Ken Wilson said after VonDracek's heroics. "Obviously, these were two very big wins for us. Jake Fife pitched well in the first game and in the second … well, we just hung in there and battled. There's a lot to be said for just effort and energy, and the desire to compete. We had that all day."
Needed it, too, especially to survive a back-and-forth slugfest after Fife dominated the opener. The sophomore right-hander from Selah struck out seven, walked five and helped keep the Chukars (14-10, 21-18) in check with a newly developed pitch.
"It's sort of a cut fastball or slider," Fife said, "and I didn't use it when I pitched against them at their place. Today, as long as I could command it and didn't leave it over the plate, I figured it would help."
It did indeed, against a team YVCC had been swept by — 6-5 in 11 innings and 6-4 — on April 14 at Ontario, Ore.
In Saturday's second game, Treasure Valley scored four times in the first inning off Yaks starter Kyle Garvin, who then steadied for four shutout frames while his team rallied.
Kyle Mall, whose two-run single highlighted the Yaks' three-run second, put YVCC ahead 6-4 with another two-run base hit in the fourth.
TVCC tied it with a pair of runs in the sixth, Garvin's final inning, before the Yaks regained the lead when J.R. Weigel crushed a run-scoring triple to dead center field, then plated on Reid Martinez's safety squeeze bunt.
But the Chukars got two in the ninth to tie it off Seth Darling and Brett Druffel, with Druffel stranding runners at second and third by getting a popup to shallow center and a strikeout to end the inning
In Yakima Valley's half of the frame, Fife reached on an error and was sacrifice-bunted to second by Shawn Wardian, who had three of the Yaks' 14 hits. Fife took third on a groundout to second, after which VonDracek, a left-handed hitter, was called on to face TVCC right-hander Trae Johnson.
"Coach told me when I went up there that our lefties had gotten a lot of pitches middle-out," said the 6-foot-3 outfielder from Longview's R.A. Long High School. "That's what I eventually got, and I got around on it enough to pull it."
VonDracek's drive was never in danger of being caught, and YVCC helmets and hats flew skyward as it rolled toward the wall.
Game 1
Treasure Valley 000 100 000 — 1 3 0
Yakima Valley 022 000 00x — 4 8 1
Olson, Bunn (8) and Reay; Fife and Chavarria.
YVCC highlights: Jake Fife 7 K, 5 BB; Cameron Padron 2-4, 2b, 2 RBI; Kyle Mall 1-2, RBI.
Game 2
Treasure Valley 400 002 002 — 8 12 4
Yakima Valley 130 202 001 — 9 14 4
Wewers, Bunn (2), T. Johnson (4) and Reay, Nix (8); Garvin, Darling (7), Druffel (9) and Chavarria.
YVCC highlights: Kyle Thompson 3-4, 2b, 3 runs, RBI; Mall 2-3, 4 RBI; J.R. Weigel 2-4, 3b, RBI; Reid Martinez 1-3, 2 RBI; Shawn Wardian 3-3.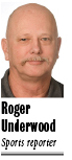 YAKIMA, Wash. — Among the factors that can't be overemphasized regarding the Bears future here is that their game is a business.
The Northwest League franchise doesn't want to make money just for the sake of it. Like any other financial endeavor, it has to.
So it seemed more than coincidence that a recent interview with K.L. Wombacher began with the team's general manager saying, "If I had a dollar for every time someone has come up to me during the last few months and said, 'Hey, you're still here? I thought you were moving to Vancouver.'"
So did they, for a good part of last summer.
A deal for a new stadium just across the Columbia River from the sprawling pro baseball vacuum of Portland seemed all but done until the financing plan blew up.
Only months earlier, after initial overtures had been well received by Clark County, the Bears had hoped to open this season in a new $19.5 million stadium.
That was then, this is now and with their home-opener looming on June 20, Wombacher and his staffers are busily preparing for the next season and beyond.
As for where the Bears will be playing, say, five years from now — it could be here or it could be somewhere else. And for minor league baseball fans in the Yakima Valley, that's good news since only last May the team seemed as good as gone.
A season in limbo
That the Bears seemed destined for a new home made for an unusual atmosphere last summer as team officials tried to make fans feel appreciated even as the team sought to leave. Eventually, as the Clark County process slowed, it became clear that the Bears would spend at least one more season in Yakima.
When the Vancouver option abruptly died last November, Wombacher said all options were on the table — a mentality he reiterated during our interview. In the meantime, he said the Bears are working diligently toward providing Yakima fans with a memorable summer, whether it's among the club's last here or not.
"Right now our focus is 100 percent on this season," Wombacher said at the team's downtown headquarters. "We're looking to have a great season here in Yakima. We have some new promotions, we've scheduled six fireworks shows that are always very popular with our fans, and we're hoping this propels us to something long term."
Remember, before the Bears tried to get a stadium deal done in Vancouver they tried to get one done here. Working primarily with the city in hopes of a new facility at the old Boise Cascade mill site, the idea never gained traction.
Encouraging signs from county
Of late, Wombacher has been encouraged by overtures from the county that began with $10,000 worth of improvements to Yakima County Stadium's much-maligned infield. The Bears then matched that monetary amount.
"We've had brief discussions with the commissioners, and they appear to be very open," Wombacher said. "They want to keep us at the fairgrounds. And I think a renovation of the stadium is a possibility that could create a solution for the facility requirements.
"Just to be working together on a long-term solution is encouraging, and it appears that the commissioners are willing."
Beyond a ballpark makeover, which Wombacher said must start with the playing surface, dugouts and clubhouses, there is the conspicuous matter of parking fees that fans have long groused about.
The $5 it costs to park your car, many have complained, is more than it costs some fans to enter the ballpark (general admission seats for child, senior and military members cost $4.50). It's also written into the Bears' stadium lease, which runs through 2015, that all parking revenue goes to the county.
Might the existing agreement be modified?
"That horse," Wombacher said, "has been beaten dead."
So while Bears officials have long stated that the lease will be honored even if the team leaves, Wombacher said a new agreement enabling the ballclub to control parking fees would go far toward enabling them to stay.
Again, their game is a business.
"There isn't another team in the Northwest League that doesn't keep its parking money," he said.
Should a new lease allow the Bears to keep some or all parking funds, Wombacher said he wasn't sure whether the fee would be reduced or even possibly eliminated.
Reality: Bears' game is a business
The coming season will be the 20th for Yakima County Stadium. Because it was built both cheaply and quickly, it has aged dramatically.
And fans wondering why the Bears have maintained a major league affiliation with the Arizona Diamondbacks, a franchise that has provided them with only two winning teams and one playoff berth over 11 years, should know that the ballpark has limited Yakima's options.
Just as the Bears could pull the plug on the Diamondbacks, the Diamondbacks could do likewise. And Arizona's officials who come here each summer have grown increasingly unhappy with the playing surface, clubhouse and training facilities — the very factors that could discourage a new affiliate.
Since buying the Bears in 1999, the ownership group Short Season, LLC with Mike McMurray as team president, has periodically spruced up the ballpark.
State funds for Yakima and other minor league baseball venues have funded new lights, a new outfield wall, a new sound system, picnic tables and a picnic deck cover. The owners, meanwhile, have bought a video board and new electric scoreboard for a combined total of about $300,000.
Attendance, which hit a modern-era low of 51,544 in 2004, increased for five straight years to 72,881 in 2009 before dropping back to 70,695 in 2010.
The uncertainty of the team's future no doubt contributed to a further decline last year to 66,545 — or almost 20,000 fewer than Tri-City, which ranked seventh among the NWL's eight teams.
Even with the attendance increases, which continued to rank Yakima last in the league, Wombacher said the Bears have still lost money. They have done so in at least 11 of the 13 seasons in which they've operated under the current owners, he said.
Where might the Bears go from here?
Meanwhile, the greater Portland area — the nation's most populated domain that doesn't have pro baseball — continues to beckon, and the Northwest League is understandably interested.
A relocation committee was formed during the league's winter meetings, and NWL president Bob Richmond said in a telephone interview that teams other than the Bears are being considered for new venues. Milwaukie and Hillsboro, Ore. have been mentioned as possibilities as well as some Canadian cities.
"We formed the committee for a lot of different reasons," Richmond said, "and various sites will be looked at from time to time."
Boise, for example, is having stadium issues similar to those of Yakima. The team's parent club, the Chicago Cubs, say they'll end their affiliation if a new facility isn't built there.
As for the Bears, especially after the Vancouver flameout, they're realistic. "For us to relocate," Wombacher said, "we'd have to have somewhere to go."
But maybe the Bears will have somewhere to stay — at Yakima County Stadium.
Perhaps a combined effort from the county and the Bears will result in both a ballpark renovation and lease makeover.
After all, the Bears' game is a business.
Has this ownership group been faultless in its operation of the club. No, it hasn't. But having covered the team since 2003, I've seen what in my opinion has been a genuine effort to learn and improve in that regard.
Had management sought to merely buy the team and turn a quick profit, it would have sold or moved it long ago, and without signing a lease through 2015.
As Wombacher said during our talk, "Anytime you talk about using public money, it had better be a good investment."
Good point. Because from that perspective baseball is a business for the county and its taxpayers, too.
• Roger Underwood's Under the Radar blog is at sportsyakima.com He can be reached at 509-577-7694 or [email protected]
NWAACC BASEBALL COACHES POLL
Released Friday
1, Bellevue (29-8); 2, Pierce (20-12); 3 tie, Everett (21-8) and Tacoma (27-6); 5, Edmonds (22-10); 6, Mt. Hood (23-7); 7 tie, Yakima Valley (25-11) and Lower Columbia (21-11).
Others receiving votes: Treasure Valley 9, Columbia Basin 6.
Ethan Bergman, a professor of food science and nutrition at Central Washington, will carry the Olympic torch when it travels through Basingstoke, England on July 11.
Basingstoke, a city of about 80,000, is located 48 miles southwest of London.
Bergman will soon become president of the Academy of Nutrition and Dietetics in America. One of the academy's sponsors is Coca Cola, which nominated Bergman as a torch carrier as part of its Live Positively community fitness campaign.